Liberation from Trauma & Past Pains

as seen on:

If a difficult experience continues to trouble you, if you are suffering from
stress or trauma caused by abuse, loss, guilt or other adverse life experiences,
if you find yourself enacting destructive patterns again and again, if you are trying
one after another type of therapy, but the distress just won't end,
if you want to unblock your potential,
then you found the right place.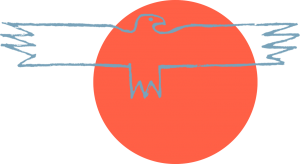 The Palucki Method is a specialized treatment to heal traumatic and negative experiences
and is a breakthrough regarding
healing success, success rate, duration and gentleness of the treatment.
Only 1 Treatment to  dissolve stress associated with an event – once and for all.
+90% of clients achieve this.
9 days average treatment period followed by coaching call service during 2 months.
No detailed retelling, minimal exposure – gentle process throughout.
See detailed feedbacks from clients with divers life experiences…




Sexual abuse – finally I accept my body again with joy! I was very nervous when I flew to Ilona's place for just 4 days in November 2018. She welcomed me so…


I came to Ilona desperate. Even though I may have seemed like an intelligent, likable and active young woman (27), I was injured in depth. For years I have unconsciously carried this pressure and pain of degradation of self-worth…
About the Method
About Us
The Palucki Institute is a German-led venture that was founded by Ilona and her son Patrick Palucki to house and grow the Palucki Method for healing trauma. This method was discovered by Ilona Palucki aged 62 in 2008. It came to her as a detailed vision how to help a colleague who was suffering from childhood abuse. Since then the method was ceaselessly proving breakthrough success. A peer reviewed pilot study confirmed that success, So, eventually the Institute was founded.
Don´t hesitate to contact us and schedule a free consultation